Expat International School
The Education We Wish We had
Classical education with
self-directed learning
Expat International School is the meaningful, purpose-driven education we wish we had, combining classical education with self-directed learning. Socratic intellectual inquiry based on classic and contemporary texts is at the core. Students learn to analyze texts to provide evidence-based interpretations.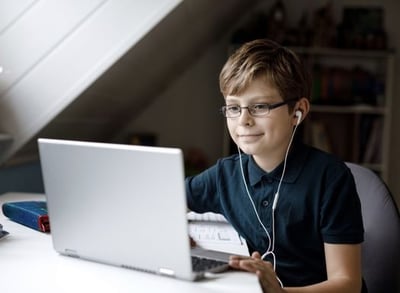 Exploring personal
projects
Your child will learn to organize their thoughts in structured essays on topics they are passionate about (because they just argued with their friends about them!). They learn mathematical problem-solving by means of frequent encounters with challenging problems and an ongoing exploration of strategies for solving such problems.




At the same time, they are encouraged to focus on personal projects that allow them to explore their own interests, with one-one coaching each week that includes guidance on projects, academic goals, and post high school goals.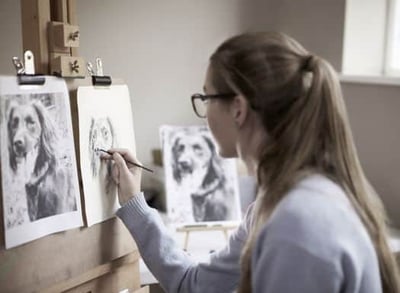 Purpose-driven
individuals
This is complemented by daily group conversations on how we can be our best selves, how we can manage the challenge of being a responsible, thoughtful human being in the challenging environment in which young people find themselves today. We develop a peer culture in which the norm is that each member of our community is a purpose-driven young person who owns their own education in light of goals that are valuable to them. We support the development of these individual goals through the ongoing exploration of the purpose diagram.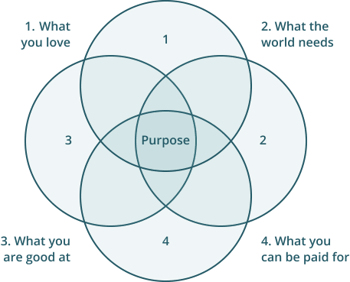 MIKKEL THORUP

CO-FOUNDER AND HOST OF THE EXPAT MONEY SHOW
Mikkel Thorup is the world's most sought-after expat consultant. He focuses on helping high-net-worth private clients to legally mitigate tax liabilities, obtain a second residency and citizenship, and assemble a portfolio of foreign investments, including international real estate, timber plantations, agricultural land and other hard-money tangible assets.

Mikkel is the Founder and CEO at Expat Money™, a private consulting firm started in 2017. He hosts the popular weekly podcast, the Expat Money Show, and is a multiple #1-Best Selling author, including the definitive expat book: Expat Secrets - How To Pay Zero Taxes, Live Overseas And Make Giant Piles Of Money, and his second book: Expats Guide On Moving To Mexico.

A world traveller since his teens, Mikkel Thorup has learned his craft in three unique and unconventional ways; first, by living it himself, continuously pushing the boundaries and testing new ideas around the globe; next, from diligent and intense study consuming over 2000 books and courses on the subject; and finally, by apprenticing and learning directly from the world's top legal experts in his field. Mikkel has dedicated himself for over two decades to building this mountain of knowledge, one that is not constrained by languages, cultures, or borders. He now works one-on-one with private clients utilizing this combination of hard-won experience and in-depth knowledge and has helped hundreds of people to secure their new lives abroad.
As an autodidact, Mikkel stopped attending school at 12 years old before officially dropping out at the age of 15. Both his own experiences growing up and those of his children as expats in an increasingly remote world have inspired Mikkel to innovate in the field of education. In 2021 he co-founded the Expat International School of Freedom & Entrepreneurship. This revolutionary online learning program focuses on encouraging children and teenagers to develop their skills and abilities in a purpose-driven and responsible way and how to apply them in the real world.

Since leaving Canada as a teenager, Mikkel has been an avid traveller. He has circumnavigated the globe over 400 times, visiting more than 110 countries and has called 9 different countries home in his 20+ years of non-stop continual travel around the world.

Mikkel Thorup has inspired countless individuals through his podcast, books, and appearances on hundreds of radio and podcast interviews. A respected and sought-after keynote speaker has seen him invited to present at events in China, the UAE, Belize, Costa Rica, the USA, Panama, Georgia, the Czech Republic, Mexico, Liberland, Ukraine and many more. He speaks on immigration, maximizing international investments and how to move offshore for more freedom, privacy and protection. He is a powerful speaker with a rich and inspiring story.

Mikkel Thorup is the Free Cities Ambassador with The Free Cities Foundation. And sits on the Board of Directors for multiple construction and community development companies that are focused on freedom and self-sustainably in Latin America.

As a passionate philanthropist, Mikkel Thorup sits on the Board of Directors for 10 Eighteen Uganda, a non-profit organization dedicated to providing resources and opportunities for teen mothers in the Namuwongo slums of Uganda.

Mikkel Thorup is a dedicated husband and father of two. When not helping clients or growing his 7-figure consulting firm, he enjoys travelling and spending time with his wife and children.

To learn more about Mikkel Thorup, you can join his daily email correspondence, EMS Pulse™ - an invaluable resource for planning your new life abroad that is currently enjoyed by over 37,000 expats and expat hopefuls worldwide.
Michael Strong

Co-Founder and Chief Visionary
ONE OF THE MOST EXPERIENCED DESIGNERS OF INNOVATIVE SCHOOL PROGRAMS IN THE UNITED STATES
Michael Strong is one of the most experienced designers of innovative school programs in the United States. His projects include a public school program in which minority female students gained four years' worth of critical thinking gains in four months (on the Watson-Glaser). He later went into Montessori secondary school program design at The Judson Montessori School (San Antonio), The Emerson School, and Hacienda School. He created The Winston Academy, where middle school students passed AP exams, making it the most academically advanced school in the country at the time.
Another of Michael's projects, Moreno Valley High School, a Paideia charter high school, was ranked the 36th-best U.S. public high school by Newsweek. More recently he co-founded KoSchool in Austin, Texas, which combined his high-performance approach to AP coursework and SAT score gains with a focus on entrepreneurial and creative projects. KoSchool, in turn, became the original model for The Academy of Thought and Industry, the high school model for the largest Montessori network in the United States.
Students from Michael's schools have been admitted to Harvard, Stanford, Georgetown, Smith, Bard, Bennington, McGill, UT-Austin, University of Colorado, the Hebrew University of Jerusalem, Parsons School of Design, Quest, St. John's and many dozens of other post-secondary institutions.
He is the author of The Habit of Thought: From Socratic Seminars to Socratic Practice and lead author of Be the Solution: How Entrepreneurs and Conscious Capitalists Can Solve All the World's Problems.
Our Team
We seek educators who themselves love learning, who love young people, and who love mentoring young people within our personalized program. We are fundamentally a learning organization, and create an esprit de corp in which learning is life and life is learning for us

all.
Let's have a conversation
Schedule a conversation with our team by selecting a date and time from the calendar.