A Personalized and Purpose-Driven Education
We are an online school that helps children and teens discover and develop their unique genius and prepare them for success in the Real World
Expat International School is a virtual school for students ages 8-19 years old. We educate your child through interactive peer learning that leads to high-level academic skill development. Our program is personalized to support your child's pursuit of their distinctive genius. We are warm, purpose-driven, and effective. Our students are intellectual, creative, and entrepreneurial. We specialize in working with international families to tackle the unique

challenges

that face expats.
Our Programs
Rich learning activities both online and offline
TESTIMONIALS
WHAT PARENTS AND STUDENTS SAY
"The way that you do education is pretty much the way I did with Laura, except that you are a pro."
Homeschooling father of Laura Demming
Laura matriculated at MIT at 14, left MIT to accept a Thiel fellowship at 16, and was a leading anti-aging VC at 20
"Michael's gift was to notice, listen, connect at a deep level without interfering. If you want someone to help your teen find his own gift, then ask Michael Strong to work with them"

Phyllis Blees (Mother)
Son Cliff left high school as a coding autodidact, becoming a senior software engineer at SpaceX, Tesla, and Waymo with no high school or college degree.
"I will never forget his (Michael) words to me: '95 percent of Josh's difficulties in public school will go away in a school environment like ours.' That was the moment I knew our son was destined for something different."


Kim Schuchman
Parent of Josh Schuchman, a twice exceptional "2e" student.
Uncovering the Secrets of International Schooling with Michael Strong
In this conversation, we will focus on international families and the most crucial age for children.
How To Give Your Children The Education You Wish You Had
In this webinar presentation, we'll provide an overview of The Expat International School, how your child will benefit from our program, why we are so different, and how to get started.
How To Support Your Child's Inner Entrepreneur And A Mind For Success
Check out this webinar why our school is designed and planned to encourage the entrepreneurial, creative, and responsible side for your children.
"Michael is an amazing human being, working to ensure his students get the very best education possible so that becoming effective adults is not that difficult. I really enjoyed the conversation, and personally got a lot out of it, I hope you do too!"
Mikkel Thorup
FOUNDER AND CEO AT EXPAT MONEY™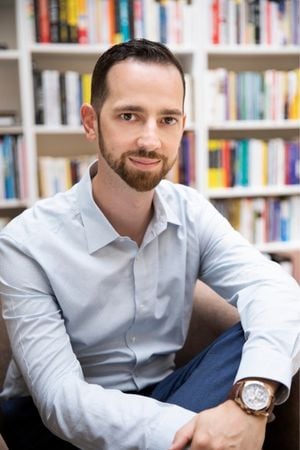 Let's have a conversation
Schedule a conversation with our team by selecting a date and time from the calendar.